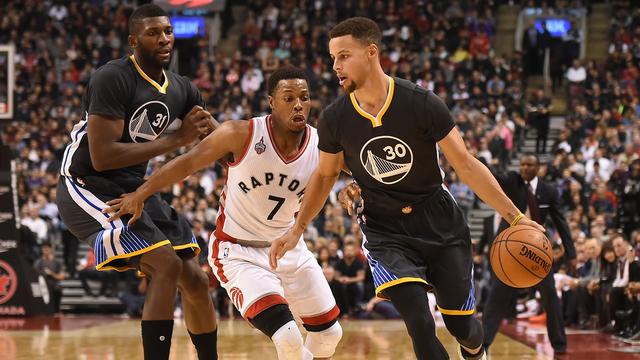 Cbssports
reported that Stephen Curry said that he wants to top Michael Jordan as Greatest of All Time, seriously dude can you count the ring in your finger? I'm not a fan of Michael Jordan but Stephen Curry needs a reality check.
He was asked: So you are trying to top MJ as the greatest of all time?
Curry said, "Yeah. Why else would I be playing? You want to be the best you can be. And if the best you can be is better than him, then why not? That's good motivation."
Even Mario Chalmers has an edge against Curry he got two rings and he's not talking about beating Michael Jordan. And there are even a lot of NBA players still in the league that has better accomplishments him to list a few, Kobe Bryant, Lebron James, Dirk Nowitzky, Kevin Garnett, Pau Gasol, Paul Pierce, Kawhi Leonard, Tim Duncan, Tony Parker, Manu Ginobili, Dwayne Wade etc.
Why not talk about winning another championship ring before talking about GOAT. The writer even talk about Curry revolutionizing the game of basketball, how did he do that?
Yes, the Golden State Warriors are playing good basketball lately winning 23 games with no loss. If you asked me by mid-season this Warriors club will exhaust themselves and would struggle in the second half of the season. Then come post-season teams will take in seriously and play tough on the Warriors then the Warriors will fold. I don't think they will win the championship this season.